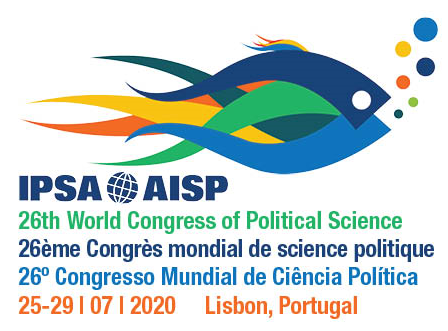 We are now accepting panel proposals for the next IPSA World Congress of Political Science, taking place in Lisbon, Portugal from July 25 to 29, 2020!
We welcome panel proposals in Political and Cultural Geography.
Please visit wc2020.ipsa.org to find important deadlines and submission guidelines and to submit proposals for open and closed panels.
And note that the Call for Papers will open on August 7, 2019. Currently, paper proposals may be submitted to closed panels only, by invitation from the panel convenor.
Submit a Panel Deadline for OPEN panels: 10 July 2019 Deadline for CLOSED panels: 10 October 2019
Submit a Paper Call for Papers Opens: 7 August 2019 Deadline for Paper proposals: 10 October 2019